From Legos to Fashion, Passengers Can Expect a Unique Retail Experience at The New SLC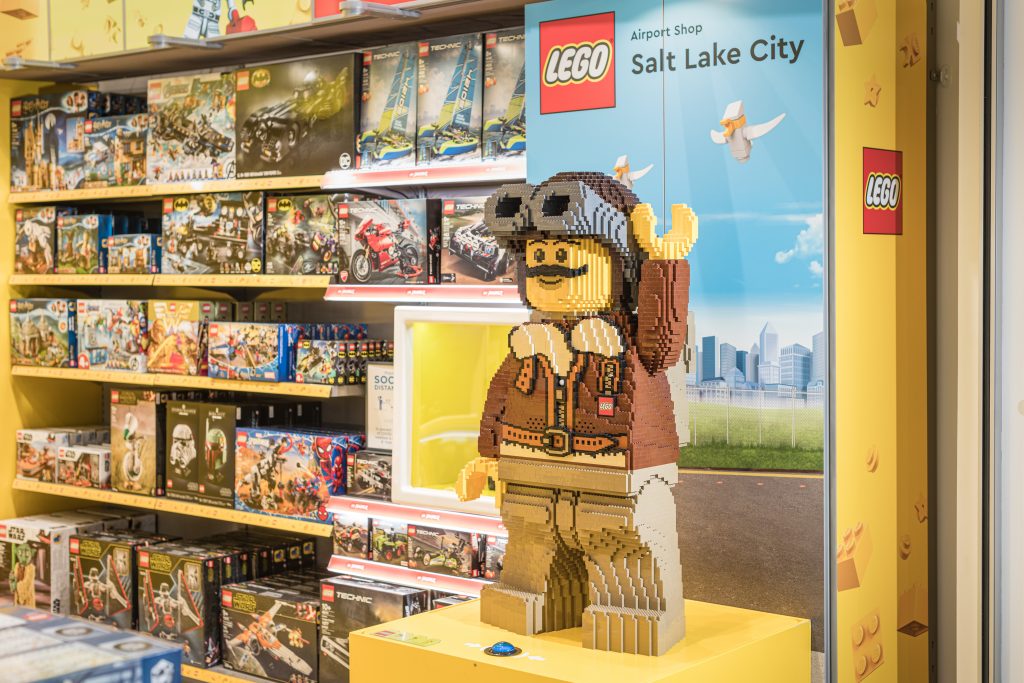 Opening The New SLC during 2020 presented significant challenges, to say the least. With drastically reduced passenger volume, planes sitting empty on the airfield and airlines suspending flights, The New SLC opened its doors with fewer concession available to the traveling public than originally planned. But as travel quickly recovers, more shops are coming online.
Currently, 64% of concessions (restaurants and retail) are operational and 14% are under construction. By the end of summer 2021, 86% will be built out. With passenger volume expected to exceed pre-pandemic levels this summer, and with new shops opening their doors weekly, travelers will be delighted by the breadth of the concessions at The New SLC.
Local
The shops at The New SLC give passengers an authentic taste of Salt Lake City and the greater state of Utah. With a variety of new brands and past-favorites, there are places to browse and purchase everything from high-end clothing to whimsical gifts, from LEGOS to books and magazines.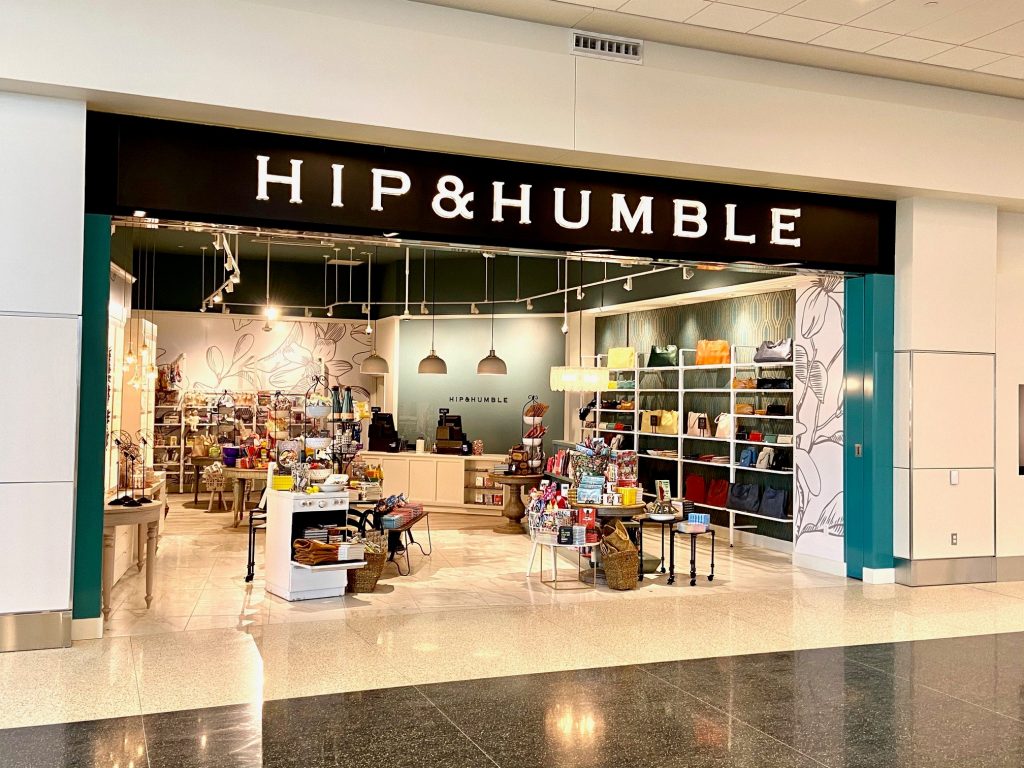 Some of the local brands in The New SLC include Hip & Humble in Concourse A, a boutique shop true to its name that features a curated mix of female-forward and lifestyle empowering items. There's also the KSL News Shop located in Concourse A—which provides travel needs, snacks, newspapers and a book selection from The Kings English, a beloved Salt Lake City bookstore. For passengers who need to pick-up last-minute souvenirs, look no further than the Utah! shop located in Concourse B, or Visit Salt Lake in Concourse A for items made by local artisans.
National
Fun fact: The New SLC is home to the U. S's first airport LEGO store. Located in Concourse A, this enticing shop sells everything from hard to find LEGOS, collector's LEGOS and unique feature sets. Another shop that increases The New SLC's hip factor is the iStore in Concourse A, which is an authorized Apple reseller that features digital conveniences like charging cables, headphones and other accessories. Tech-minded travelers should be sure to stop at InMotion in Concourse B, the largest airport-based electronics retailer in the country.
What's yet to come
So what's on the horizon for the rest of the year? Passengers can look for MAC, UNO, Briggs & Riley, Coach and FRYE to all open throughout the spring, summer and fall months of 2021. Look for even more concessions to be added when Phase 2 of The New SLC opens in 2023-24.