Airport Works to Preserve Resources by Recycling Deicing Fluid
When temperatures drop below 30 degrees Fahrenheit, frost, ice or snow can accumulate on an aircraft's wings and tail and must be removed before a plane can safely take-off. That's where deicing comes in.
At SLC International Airport, deicing an aircraft takes place on one of four deicing pads, which are located on both sides of the airfield near the runways. After the deicing fluid (a mixture of water and propylene glycol) is sprayed on the aircraft, the fluid collects through a drainage system that transports the fluid more than 5 miles to the SLC Airport's deicing fluid reclamation facility. The fluid is then stored in holding ponds before being pumped into the facility to begin the process of separating the water from the glycol.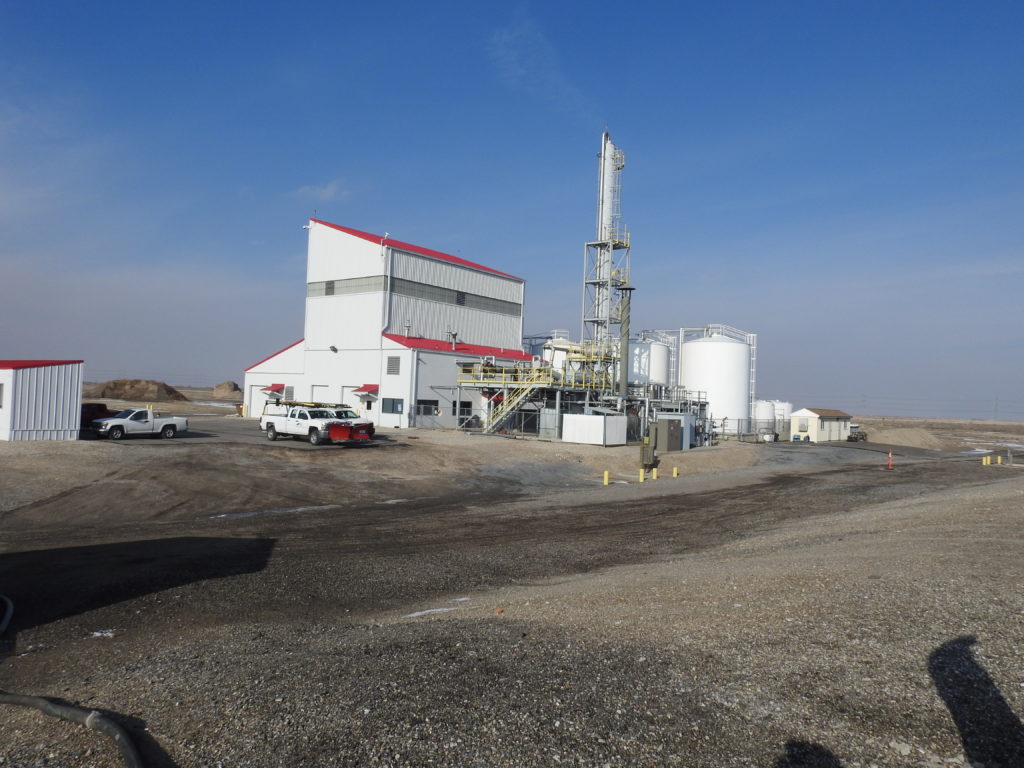 The goal is to convert the liquid to 98 percent pure propylene glycol, which the Airport then sells to companies for use in products, such as paint and antifreeze. The money generated from the sale of the recycled glycol goes back into covering the cost of recycling.
In 2016, the SLC Airport processed 3 million gallons of fluid and recycled more than 100,000 gallons of glycol. Recycling deicing fluid is one way the SLC Airport works to preserve resources. Learn more about the SLC Airport's sustainability efforts at https://slcairport.com/about-the-airport/community-and-environment/