Lighting the Way for Safe Travels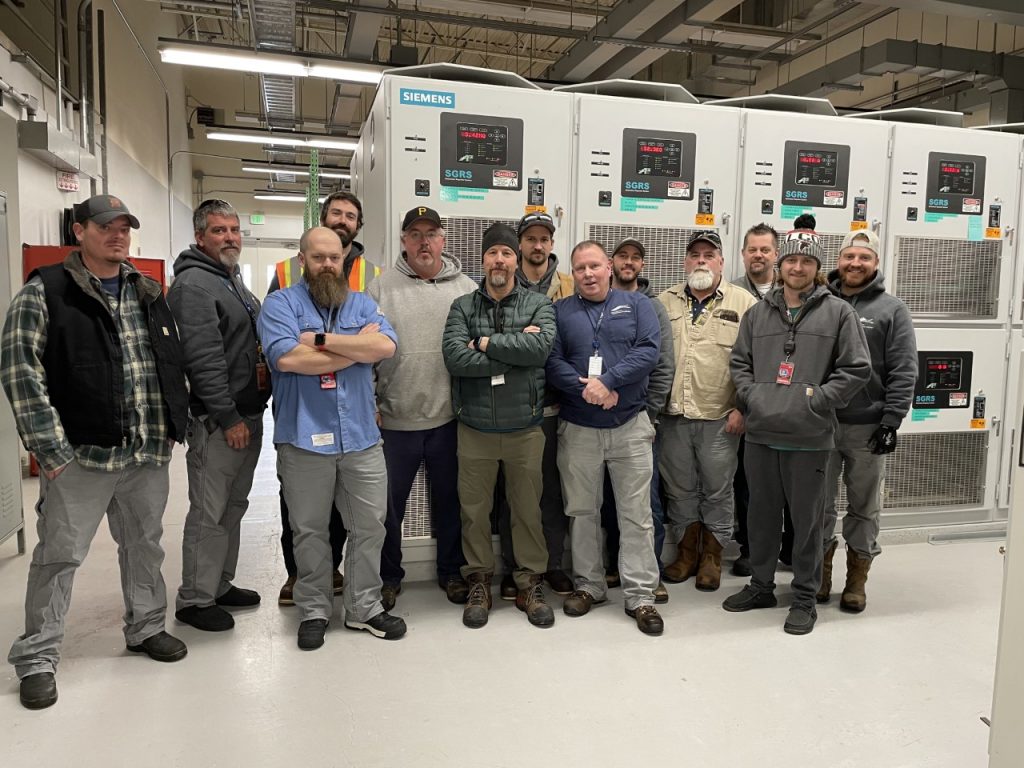 With thousands of miles of underground cable and more than 20,000 lights, maintaining the lighting on Salt Lake City International's (SLC) airfield is no small feat.

In fact, it takes 13 specially-trained electricians who are on site more than 20 hours a day to ensure runway and taxiway lights stay on. It's an important job, and the crew takes pride in their role in keeping the airport operational.

"The FAA allows us to have two lights out in a row on the airfield, but you'll never see that here," said Airport Maintenance Manager Jason Archibald, an airport electrician and part of the specialized crew that oversees airfield lighting at SLC.

Airfield lighting is extremely important since it serves as a guidance system for pilots. The power system for SLC's airfield can supply up to 5,000 volts of electricity, as compared to a standard home that is designed for 120 volts. The airfield lights are required to be a certain brightness, tilted to specific angles and each color defines a different runway function. For example, taxiway lights are green and lights on the last 2,000 ft. of each runway are red.

To add to the complexity of SLC's airfield lighting maintenance, the airport was one of the first in the nation to install a CAT IIIB instrument landing system – state-of-the-art equipment that helps pilots land during inclement weather conditions when visibility is low. The system requires key lighting components and redundancies that help planes land a precision approach with a decision height lower than 50 ft.

To stay ahead of issues, the airport electricians keep a tight maintenance schedule. The crew has a planned rotation to continually check individual lights and circuits to see if they are working or showing early signs of failure. If something isn't optimal, repairs are made immediately.

Along with the precautions and care that the lighting crew takes to maintain the system, SLC's power supply has multiple redundancies to ensure the airport can continue operating if its primary power source is lost. Thanks to careful maintenance, technical resources and emergency planning, it's unlikely that any part of the airfield will ever go dark.