Conservation with Cattails: SLC's Wetland Mitigation Area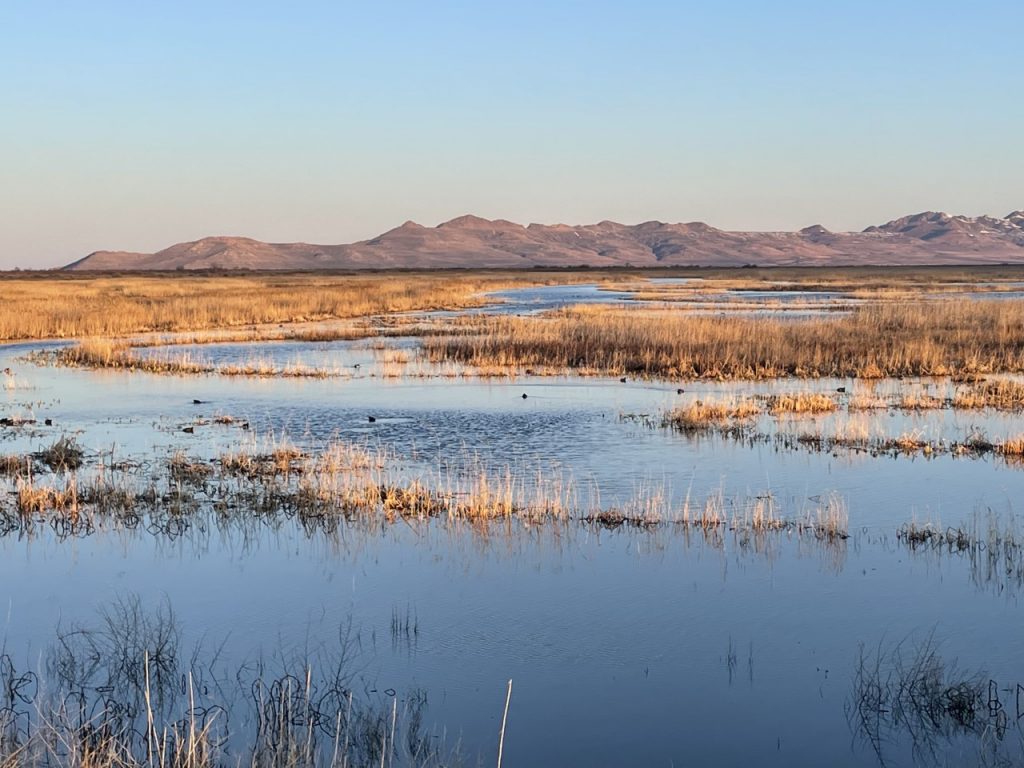 One of the most unique aspects of Salt Lake City International Airport (SLC) is a large swath of land that has nothing to do with aircraft operations.
While most airport property is made up of buildings and concrete, SLC owns a 500-acre wetland area that's been reserved to support wildlife and plants native to Utah. The land was set aside in 1995 to mitigate the wetlands removed for SLC's third runway.
When the wetland mitigation property was established, a series of canals were installed to help the Salt Lake City Department of Airports (SLCDA) manage the water supply on the property. Filling the area in the spring and draining it in the summer helps maintain the water's oxygen concentration, which supports the wildlife population and native plants in the area.
Supporting Local Wildlife
The wetland mitigation area is home to a variety of wildlife – from shore birds to an occasional buffalo that wanders south from Antelope Island. It's not uncommon to see Bald Eagles and other raptors on the property taking advantage of the water's carp supply.
The property is an important stop on many shore birds' migration paths, including the Cinnamon Teal – a species of duck whose population is declining due to the loss of wetland habitat. Seventy percent of the Cinnamon Teal's population nest along the Great Salt Lake, and SLC's wetland property has helped support what remains of that population.
Managing Invasive Species
Controlling the water flow on the property also helps restrict the growth of invasive plant species, like phragmites. This weed thrives in wet environments, but also takes in a large amount of water – which is far from ideal for a drought-prone, high-desert climate. While discouraging the growth of invasive species, water manipulation also encourages the growth of native, healthy plants like sago pond weed, cattails, salt grass and wild millets.
As the Great Salt Lake recedes, SLC's wetland mitigation area is more important now than ever. SLC is proud to be a steward of this property by protecting it and maintaining it for years to come.