More than 400 Attend Girls in Aviation Day at South Valley Airport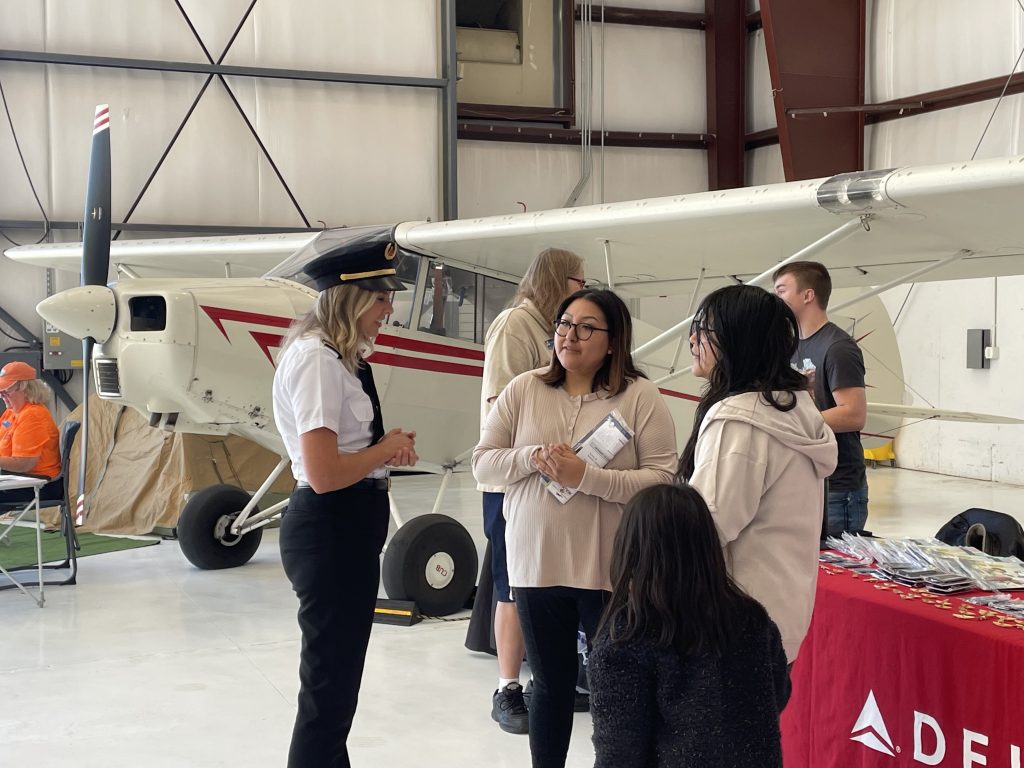 It may be surprising to learn that only 7% of commercial pilots are women. In fact, women are underrepresented in the industry as a whole as they only fill about 30% of aviation-related jobs.
To encourage girls to learn more about careers in aviation and help add diversity to the field, the Great Salt Lake Chapter of Women in Aviation hosted a Girls in Aviation Day event on Sept. 24 at South Valley Regional Airport. More than 400 students and adults interested in the industry stopped by to explore career opportunities, see aircraft on display and chat with experts from a variety of aviation-related careers.
While pilots are the first profession that many think of in aviation, there are many other career paths to pursue within the field from air service development to facilities. At the event, attendees had the opportunity to meet Salt Lake City Department of Airports employees working in airport operations, wildlife management and communications, and also learn more about volunteer opportunities at The New SLC. Several airlines, the National Guard, Air Force and private pilots were also on hand to answer questions about their professions.
Girls in Aviation Day was created by Women in Aviation – a nonprofit organization designed to support the advancement of women in all aviation career fields and interests. The organization developed the event to help girls learn more about the many career options available in the aviation industry.
Girls and women interested in pursuing a career in aviation can visit Women in Aviation's website for scholarship information, networking opportunities and future events.