TRAX Passengers Ride Free to SLC Airport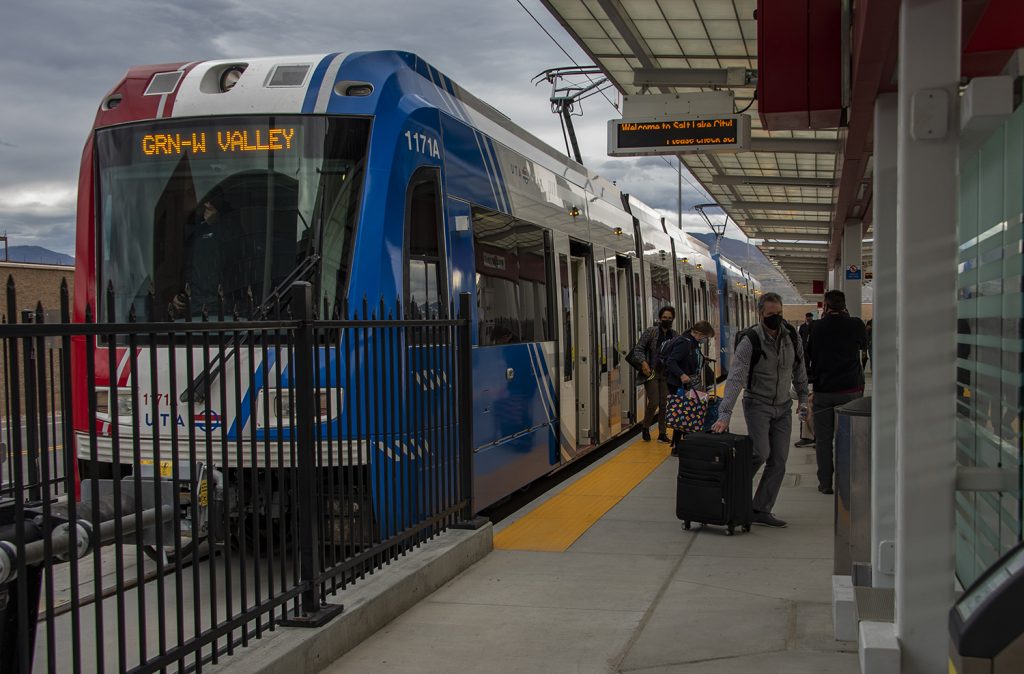 After 20 months of construction, TRAX light rail is back in service with direct access to SLC Airport. . On Oct. 25, the newly-constructed station was inducted by Salt Lake Mayor Erin Mendenhall, Airport Executive Director Bill Wyatt, Utah Transit Authority (UTA) Chair Carlton Christensen and Visit Salt Lake President Kaitlin Eskelson.
The new line provides convenient access for passengers and employees to SLC via the Green Line. The station is steps away from the level one east entrance of the Terminal where additional check-in counters for Delta Air Lines passengers are now open.
To mark the opening, UTA is providing airport passengers with a current boarding pass free transit to and from the airport. The free fare is valid only on the date indicated on the boarding pass.
This complementary service will run through Jan. 31.