Airports, Airlines and Travel During Covid-19
Posted June 25, 2020
As the Covid-19 pandemic has swept across the globe, airports have entered uncharted territory, especially when it comes to passenger safety. Airports have stepped up efforts to sanitize and disinfect to protect passengers and employees in order to mitigate the spread of the virus.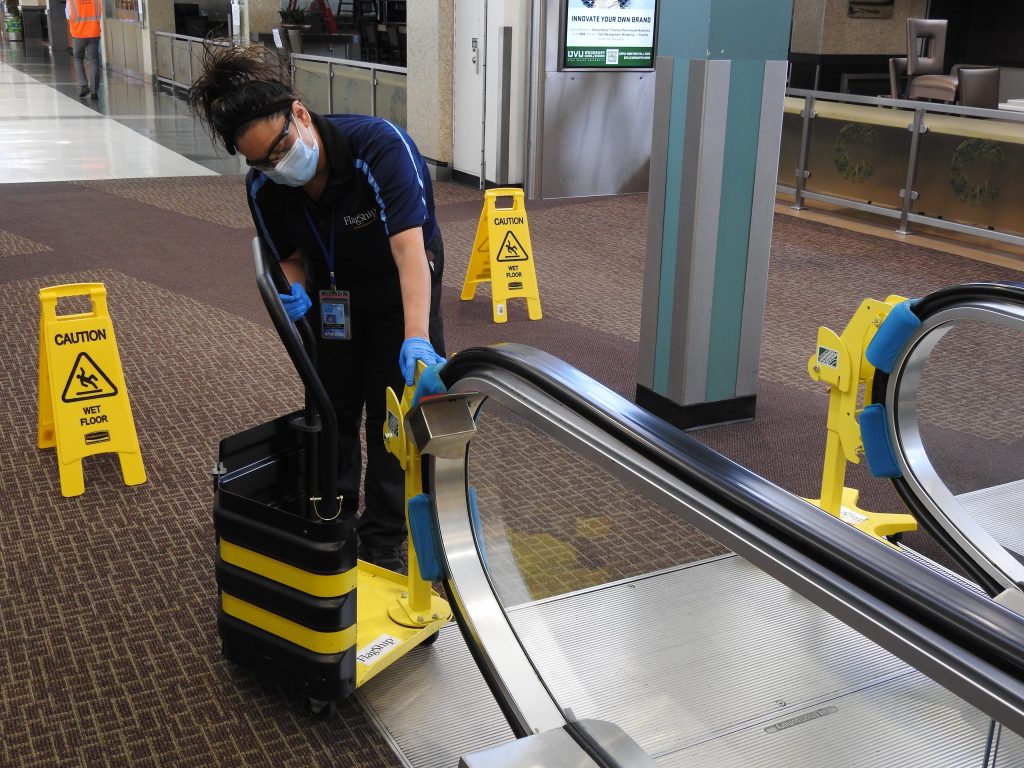 The Salt Lake City International Airport is working diligently to keep passengers and employees safe. Some new measures include:
Encouraging the use of masks by all passengers and employees.
Increased the use of disinfectant in high-touch areas of the airport, including moving walkways, stair and escalator handrails, monitors, light switches, elevator buttons and seating areas.
Implemented fogging disinfectant measures in public areas every 24 hours
Installed plexiglass shields throughout the airport.
Increased frequency of airport restroom sanitization
Added hand sanitizer stations available through the airport.
Implemented social distancing and other measures recommended by local health departments.
Restricted entry into the airport terminals. Only individuals with an airline ticket, airport badge or airport authorization are allowed in the public areas of the airport. Drop-offs and pick-ups must be done curbside in designated locations or in the parking garage. One individual may accompany a ticketed passenger should the ticketed passenger need assistance with arrival or departure.
New rules and procedures are also being implemented with other airport stakeholders such as airlines, restaurants and shops, and the Transportation Security Administration (TSA).
TSA requires passengers scan their own boarding pass at the checkpoint to minimize direct contact. Additionally, if travelers have prohibited items – such as liquids, gels or aerosols in quantities greater than 3.4 ounces – they'll be directed to return to the divestiture? tables outside of security with their carry-on bags to remove the items themselves, including food items that often trigger alarms during the screening process. Separating the food from the carry-on bag lessens the likelihood that a TSA officer will need to open the carry-on bag and remove food items for closer inspection.
Airlines are also stepping up their sanitation practices by disinfecting surfaces, fogging aircraft in between flights and requiring passengers and crew members to wear masks on the aircraft. Among airlines that have made changes to their boarding procedures is Frontier Airlines. Passengers with a reading of 100.4 degrees or more will not be permitted to board the aircraft.
For additional information and updates, visit slcairport.com.