SLC Airport Offers Animal Relief Stations
Passenger's furry, four-legged friends are spending more time in airports than they used to, and airports are helping by becoming a friendlier place for pets. Airports are accommodating pet passengers by designating areas as animal relief stations.
SLC International Airport has four animal relief stations located in and around the airport. Two of the stations are located pre-security, while two others are accessible behind the TSA security checkpoints.
Pre Security
The pre-security animal relief stations are located across the street from each terminal, in front of the parking garage. These grassy areas are equipped with waste stations and space to exercise pets.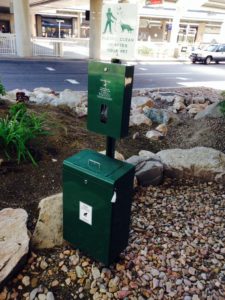 Post Security
The areas behind security that are designated for animal relief are located on each side of the airport—one in Concourse B and the second near Concourse E. Because these areas are in the secure area of the airport, passengers and their pets must be escorted outside by either an airport or airline employee. Airline employees from nearby gates can assist by opening the door and walking passengers and their pets to the relief area. Passengers can also contact SLC Airport Operations by calling (801) 647-5159 for assistance.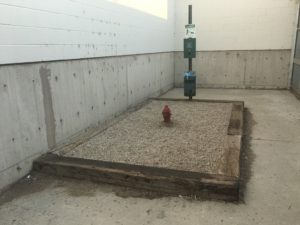 The SLC Airport hopes these designated areas helps to make travel with pets easier, and asks that owners to do their part and pick up after their pets. To locate the airport's animal relief stations, visit the Airport Terminal Map.