Today, with the help of the University of Utah cheer squad, Salt Lake City International Airport opened its new entrance to the economy parking lot. The new entrance is approximately 500 feet south of the old entrance, requiring a quicker left turn. The change to the parking entrance provides convenient access to the lot, including the 3,200 additional stalls in the new south parking area and keeps passengers away from the construction to the north.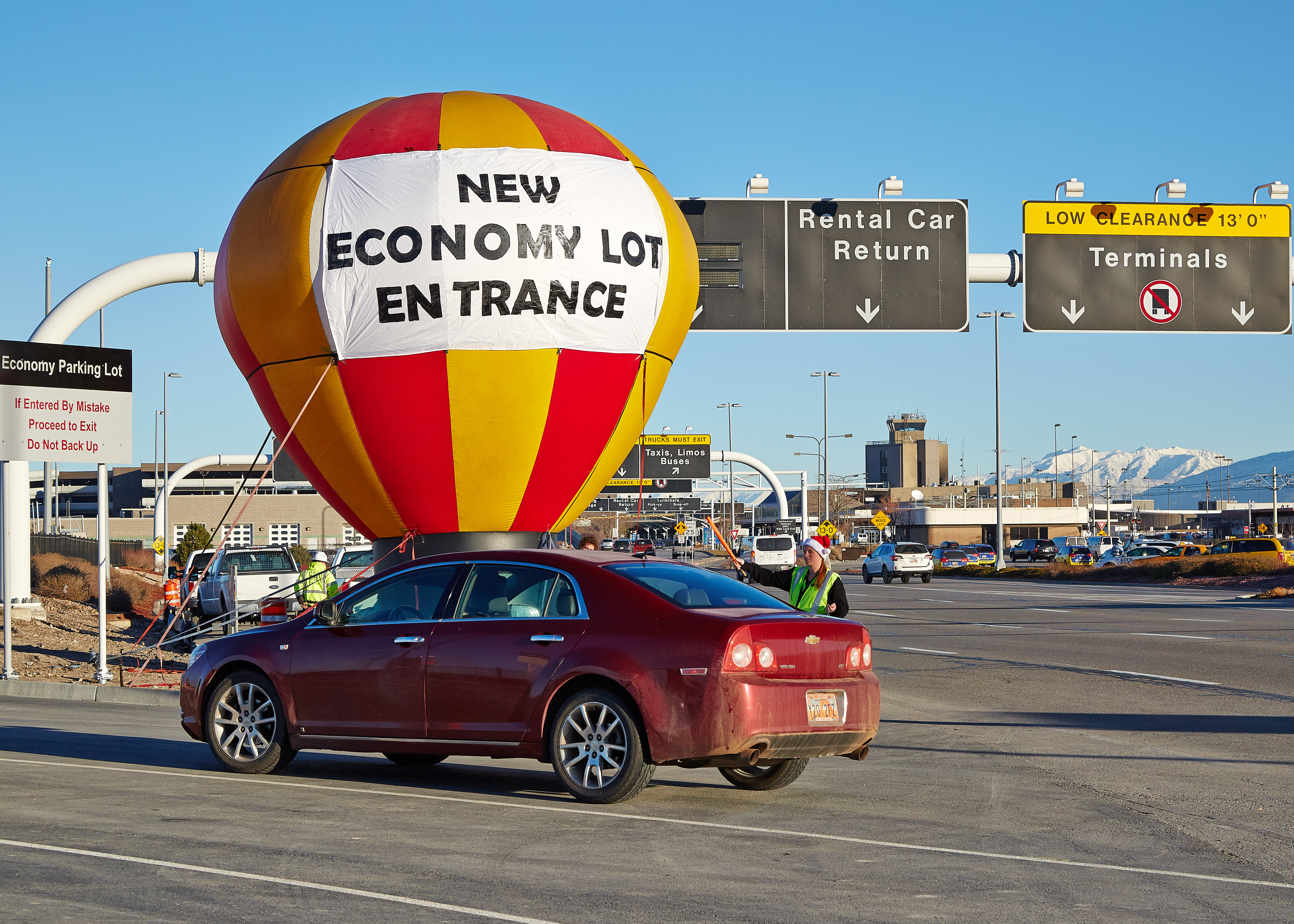 The opening of the new entrance is an exciting milestone for the airport's Terminal Redevelopment Program, and an enabling project for construction of the new rental car facilities north of the economy lot.
Signage is posted and our staff are here to help you find your way. Have a safe flight and Happy Holidays!