Thanksgiving and Giving Thanks at SLC
The holidays have officially arrived this week as passengers make their way across the country for Thanksgiving weekend. While Thanksgiving is a busy time for many U.S. airports, it is not the busiest weekend for us at Salt Lake City International. Nevertheless, this holiday gives us the chance to cover smart travel tips and the opportunity to give thanks to our passengers and community.
We have covered travel tips on this blog before, but here's a refresher:
• The best trips begin before you've left your home. Pack as light as possible, place identification on your bags, limit liquids to 3.4 ounces on carry-ons, and leave any gifts unwrapped. Print your boarding pass or save it on your phone. Check the status of your airplane on your airline's website or smartphone app so you can adjust your schedule accordingly.
• Give yourself plenty of time. Guidelines recommend arriving to the airport at least 90 minutes before your departure time for a domestic and two hours before an international flight. If you're parking here, tack on a few extra minutes. Our new south economy parking area is now open but you'll want time to familiarize yourself. We'll have extra staff and shuttle buses throughout the busy weekend to help you get to the terminals and to your gates.
• Other resources: Have you considered TSA's Pre-Check program for future travel? Pre-Check expedited screening is a great amenity for SLC passengers looking for a quicker, easier security experience. More great travel tips and information can be found on the TSA website www.tsa.gov and their handy (and free) smartphone app My TSA.
Since you're a savvy traveler who plans ahead, you may find yourself with a little extra time once you're here. And that's okay! Relax, have a drink or snack at one of over 30 restaurants, and enjoy the festive environment and live music throughout the terminals on Wednesday. You may even see our therapy dogs roaming the terminals.
Lastly, we are proud to announce that SLC Airport employees donated over 500 pounds of food for its holiday food drive, benefiting the Utah Food Bank. We love the community we serve and are proud to give so that all families can have a great Thanksgiving.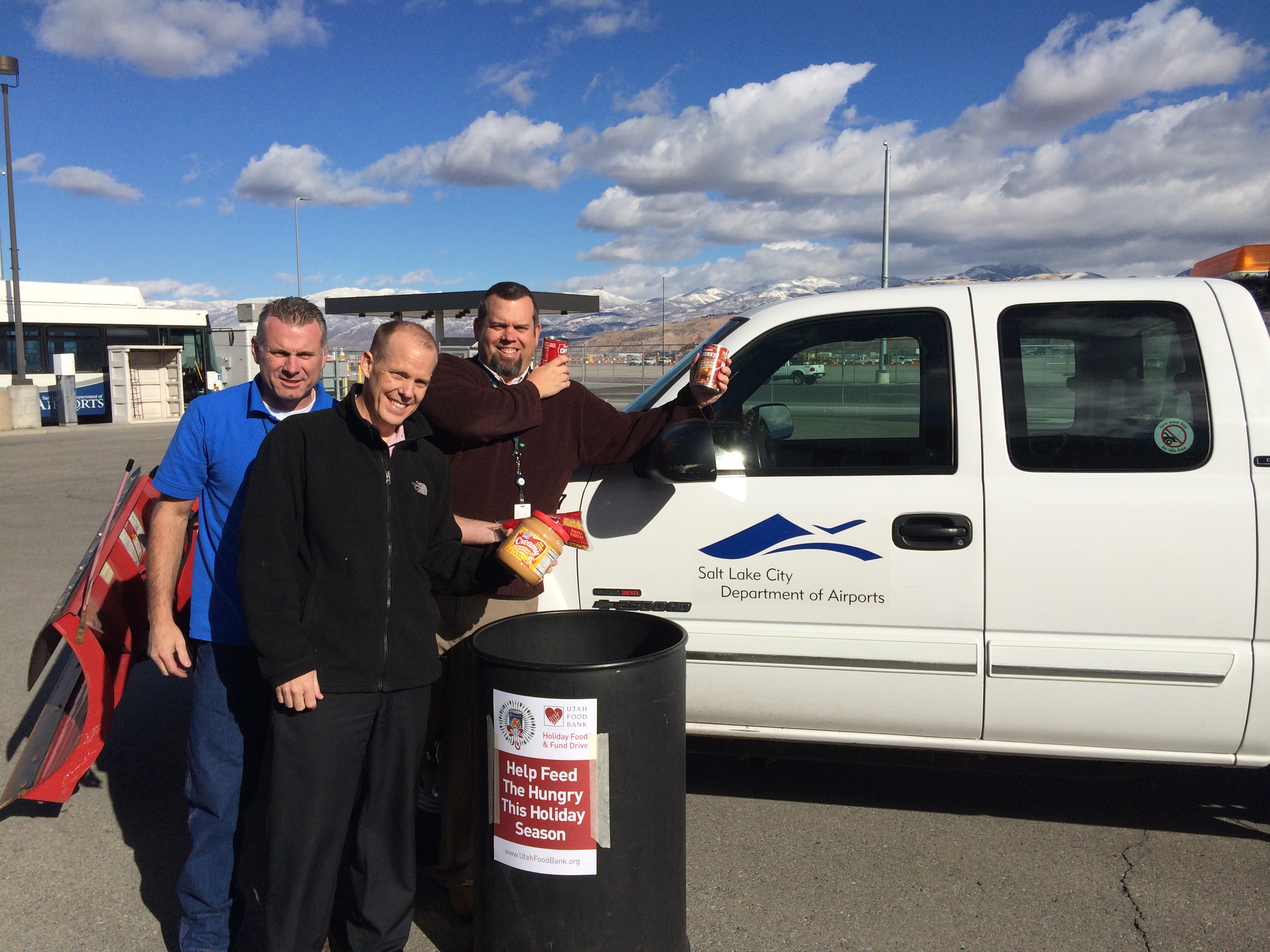 For those who call SLC International Airport "home" and for those who are simply passing through, we wish you safe travels and a very Happy Thanksgiving!