Read The New SLC Cleared for Takeoff here or by clicking this link.
The New SLC: Rebuilding for the Future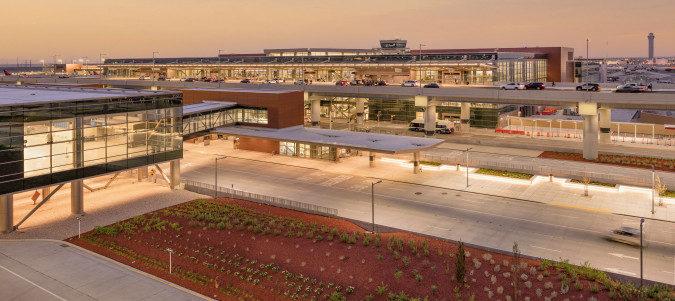 Building a new airport is a massive undertaking, but the end result was well worth the effort. Prior to opening The New SLC, Salt Lake City International Airport (SLC) served more than 26 million passengers a year from facilities that were designed 50 years ago, which were intended to serve half as many travelers.
A lot has changed since the early 1960s. SLC has grown into a hub airport, with many flights arriving and leaving around the same time. Security needs have evolved, and there is a need for buildings that meet earthquake safety standards.
SLC's former facilities served the community well, but it's time to make way for the next generation of airport design.
Click Here to learn more about the features of The New SLC.
The New SLC construction is making a tremendous economic impact on Salt Lake City and the State of Utah. Learn more by reading the 2013 Economic Impact Analysis and 2018 Economic Impact Analysis.
To stay updated on The New SLC, check out the Progress Gallery, videos and Press Releases pages, follow the Airport on social media, and sign up for email updates.
Click here to see The New SLC Fun Facts