Dining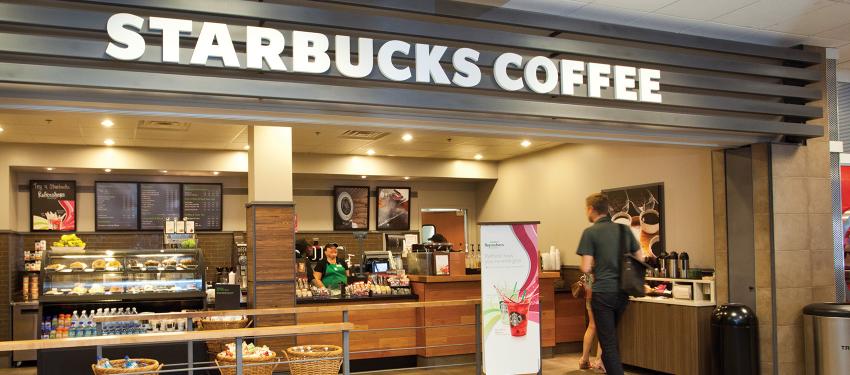 Starbucks
Starbucks is the leading retailer, roaster and brand of specialty coffee with coffeehouses in North America, Europe, the Middle East, Latin America and the Pacific Rim. The familiar comforts of the Starbucks experience are available in the airport, from the quality handcrafted beverages delivered to your exact specifications, to premium pastries, salads and sandwiches. Starbucks delivers the legendary service you expect from this world-class brand.
Location and Hours 
Terminal Two
Pre-screening (bag claim) | Open daily 5:00 a.m. -9:30 p.m.
Upper Level | Open daily 4:30 a.m. - 10:00 p.m.
Concourse E | Open daily 6:00 a.m. – 9:30 p.m.
(Note: Hours may be reduced on Tuesdays and Saturdays depending on flight schedules)
Phone: 801-575-8774