SLC Fly Healthy Promise
Salt Lake City International is committed to protecting passengers and airport workers from the spread of COVID-19. To promote health and safety, SLC has enhanced efforts to cleaning facilities with increased sanitization and disinfecting of high touch areas throughout the airport. We've added hand sanitizer stations, installed handrail cleaning systems, placed plexiguard shields in key locations and implemented misting in seating areas. Physical distancing is practiced throughout the airport, plus face covering are worn by all airport workers and all restrooms have touchless fixtures.
Only individuals with an airline ticket, airport badge or airport authorization will be allowed in the public areas of the airport. All drop-offs and pick-ups must be done curbside in designated locations or in the parking garage. One individual may accompany a ticketed passenger, if the ticketed passenger needs assistance with arrival or departure. Anyone entering the airport is required to wear a face covering.
Thank you for helping us prevent the spread of COVID-19.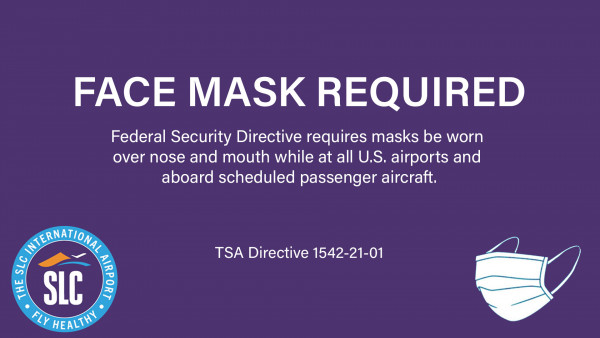 Salt Lake City Emergency Proclamation No. 3 of 2021
Staying Healthy
Health officials suggest frequent hand washing to prevent illness as well as these tips:
Face masks are required in public
Maintain physical distance of approx. 6 ft.
Cover your nose and mouth when you cough or sneeze
Avoid touching your face with unwashed hands
Stay home when sick and avoid contact with people who are sick
Use a tissue when you cough or sneeze, throw the tissue away and wash your hands to prevent the spread of germs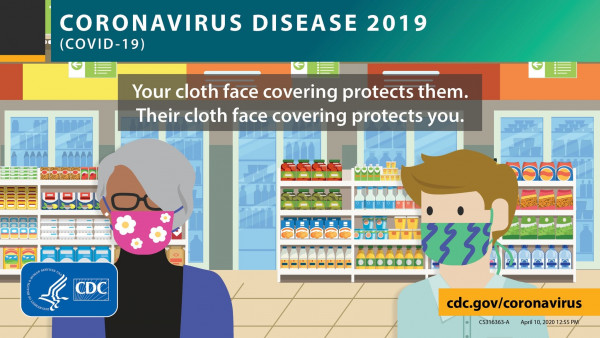 Resources
Following are flyers and links to resources for information about the Coronavirus:
U.S. Dept. of State - Travel Information
Health Departments
TSA
Airlines
Federal Aviation Administration
Other Information