Security Checkpoint Wait Times
Estimated Security Screening Wait Time:
---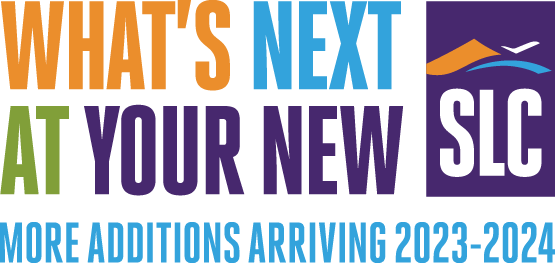 SLC Airport Art Open House

Have you been missing the local artwork displayed at the former Salt Lake City International Airport? Join us for a special viewing of those pieces at an Art Open House on Dec. 3, 2022. For more information, click here.
SkySquad Assists Passengers

SkySquad has taken off at SLC Airport to help passengers eliminate stress when traveling. For more information, click here.
Hidden Disabilities Sunflower

The Salt Lake City International Airport has adopted the Hidden Disabilities Sunflower to help support and raise awareness of those living with a hidden disability. Find out more about the Sunflower program here.
SLCtoGO

Now offering SLCtoGO. Safe, convenient, mobile ordering for pick-up and delivery.
Restaurants and Retail Shops at the New SLC

With The New SLC now open, passengers at the Salt Lake City International Airport (SLC) have experienced not only a completely new airport, but the wide array of new restaurants, bars, and retail stores to choose from.
Reserved Parking Available

Plan ahead and reserve your airport parking in advance. Click here to link to SLC Airport's Parking Reservation System.
Tell Us What You Think

The New SLC has been opened almost two years. Please take a brief survey to help us improve your traveling experience.
REAL ID

REAL ID becomes effective May 3, 2023. Click here for more information on REAL ID.